Brass Tips: Fitting Sleeves Help Identify Fitting Type
One way to identify many types of brass fittings from one another is to look inside the fitting. Go ahead, open it up and take a look inside. Does it have a sleeve? If your fitting does, the sleeve can be your best clue to identifying which family it belongs to. Below is a quick reminder of some of the more popular sleeves in the Eaton/Weatherhead line.
A. Compression – double angled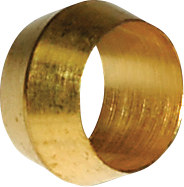 B. Self-align tapered with a collar at the base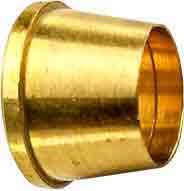 C. Polyline Flareless – it's plastic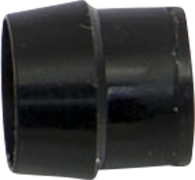 D. Air Brake for Nylon Tubing – barrel shaped with a center ridge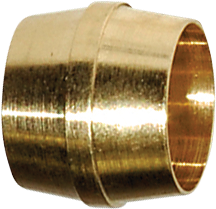 E. Air Brake for Copper Tubing – smooth barrel shaped (no longer in use)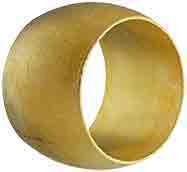 And what if there is not a sleeve in your fitting? Well, you have at least narrowed the selection process down. As always, refer to your Eaton-Weatherhead catalog for details. It is a great information tool!