EQUIPMENT RESTORATION AND REPAIR FROM WATER DAMAGE
Every year, water from flooding and severe weather causes extensive damage to business equipment across the United States. hi-line® has the solutions to help protect your equipment from the elements before, during, and after a storm.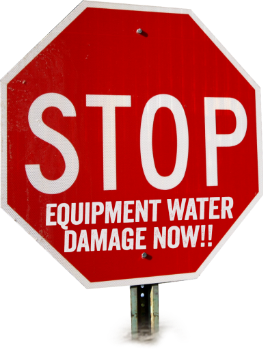 LPS 1® saves potentially water-damaged equipment by penetrating and displacing water allowing a faster start-up. Plus, it cleans, lubricates, and continues to provide greaseless protection that resists dust or dirt.
LPS 1® contains no harmful chlorinated solvents, so it's safer to use on paint and plastics. The high flash point of 175°f (79°c) per TCC testing method, provides an extra degree of safety in the industrial workplace.
USE LPS 1® TO HELP SAVE & PROTECT
Air Conditioners

Appliances

Automatic Chokes

Electronic Equipment

Gauges

Ignition Systems

Locks & Hinges
Micrometers

Nuts & Bolts

Office Machinery

Outdoor Outlets

Precision Tools

Robotics

Wiring Contacts
MECHANICAL PARTS
Use LPS® cleaners to remove heavy dirt and sludge, then flush equipment with LPS 1® to displace moisture and inhibit short-term corrosion. Restart immediately.
ELECTRICAL PARTS
Spray electrical parts liberally with LPS 1® to remove water and contaminants. LPS 1® cleans, lubricates, and protects delicate mechanisms. Allow to dry overnight before start-up. LPS 1® has a dielectric strength of 32kV.