How to use our rivet measuring gauge. #PRIVET
Don't have one? Need one? Ask your local Territory Manager for this rivet measuring tool. Blind rivets are sized by a combination of two dimensions – diameter and grip range.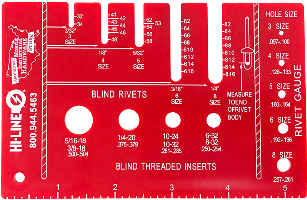 Diameter
This is the diameter of the rivet body. Do not measure the mandrel or nail end. Using the round holes in the gauge, find the diameter of your rivet.
Grip Range
Grip is the thickness of the material being riveted. The grip range is the min & max grip the rivet is intended to be used with.
It is very important to note that the maximum grip range is NOT the length of the rivet body. Use the slots to measure the grip range.
Note: the number on the gauge adjacent to the end of the rivet body. This is the industry trade size.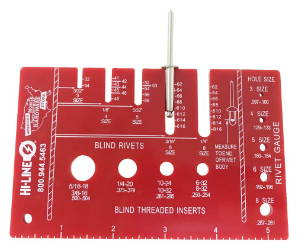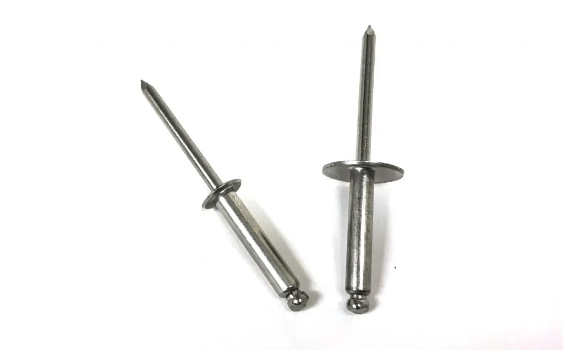 The first number in the trade size refers to the diameter of the rivet in 32nds of an inch. The second number(s) refers to the maximum grip length in 16ths of an inch.
So, a trade size 45 rivet dimensions are 4/32" (1/8") diameter with a 5/16" maximum grip range.
Trade sizes are incorporated into all our Hi-Line part numbers.
An L at the end of a Hi-Line rivet part number indicates a large flange rivet.
Go to the Hi-Liine Digital Catalog for our full range of aluminum, steel, and stainless steel rivets.