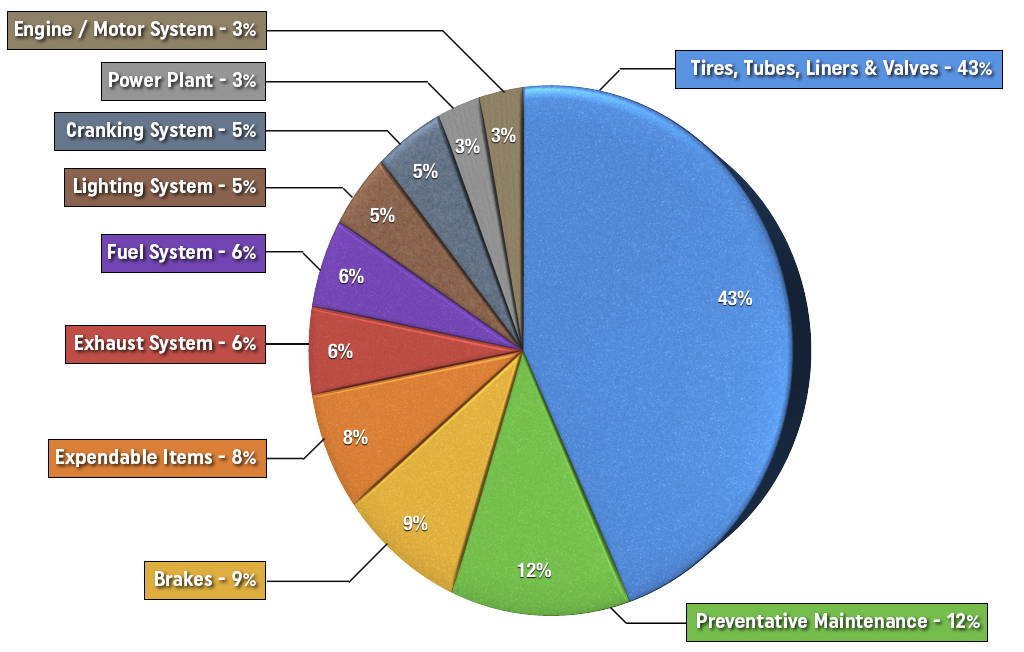 Tires, tubes, liners and valves (43% of total maintenance and repair cost)

Preventive maintenance (12%)

Brakes (9%)

Expendable items (8%)

Exhaust system (6%)

Fuel system (6%)

Lighting system (5%)

Cranking system (5%)

Power plant (3%)

Engine/motor systems (3%)
Some of the highest-cost items, according to Fleet Advantage, include:
Equipment issues combined with warranty expiration:

Emissions issues – DPF cleaning or replacement

Engine components begin to fail

Brake issues. At about 250,000 miles this cost jumps significantly, Fleet Advantage says.

Lack of follow-up repairs

Tire wear

Unforeseen breakdowns, which result in, repair cost, but also increased driver downtime, customer delays, load damage, towing expenses and more.